This is a question we have asked all attendees at our Ministry of Labour Approved Working at Heights training classes over the past 2 years. It seems like many employers and workers don't know what to do in case of an accident.
"What would you do if someone receives a bad cut and loses a lot of blood?" Or "what if a worker takes a fall and is hanging (hopefully!) by their harness?" Most attendees reply that they'd immediately call 911.
While calling 911 should always be part of the rescue plan, it's not supposed to be the initial reaction. You wouldn't want the person to bleed to death while waiting for 911 emergency assistance!
The correct response is to have someone on-site who can administer First Aid in minutes - someone who's up to St John's Ambulance's (or equivalent) training standards. This training equips those involved to better deal with emergencies, until emergency services arrive to fully assist.
Constructors and supervisors must protect the health and safety of all workers under their care. Failing to do so carries serious consequences.
Adjust your emergency rescue plan to suit the work site. For example, high rise construction sites are different from low rise (residential) construction sites. Ladders usually reach most heights on residential sites, but have problems reaching upper levels on high rise developments, especially when someone is suspended in a harness. Time is limited in rescuing them.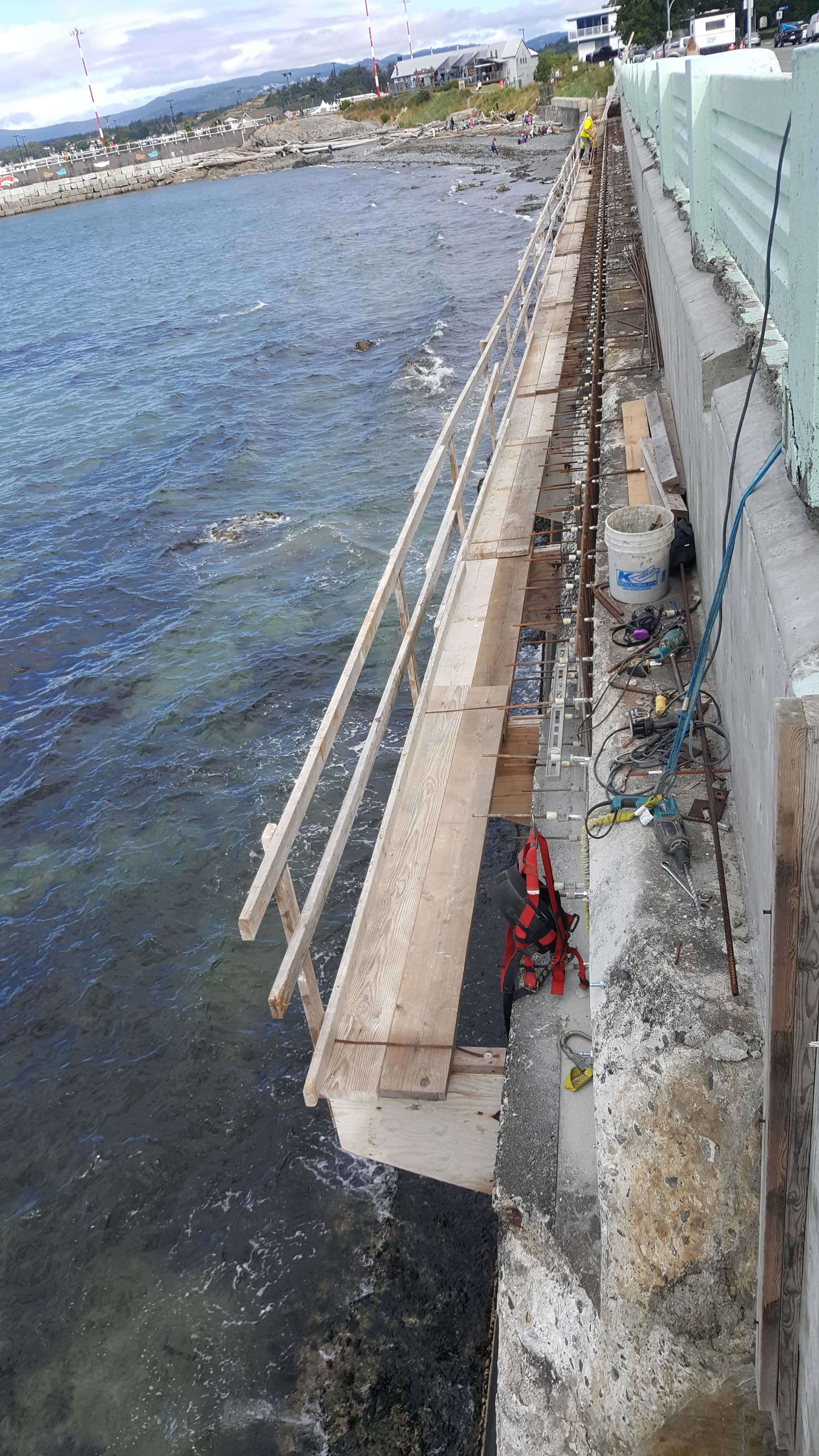 The photo shown was taken recently be myself in Victoria, BC. A worker could easily fall through the open platform into open water, potentially striking their head on the way down. This could render them unconscious, thereby increasing the possibility of drowning. You can see a worker's harness hanging close to the open edge and out of reach. Standing within 2 meters of an open edge without being tied off is against regulation. Luckily, the supervisor I spoke with immediately fixed the problem.
Speak up against bad safety.

CARAHS are Ministry of Labour Approved for Working at Heights training.
What people said about our course. Testimonials
CARAHS
Toll free 1-866-366-2930