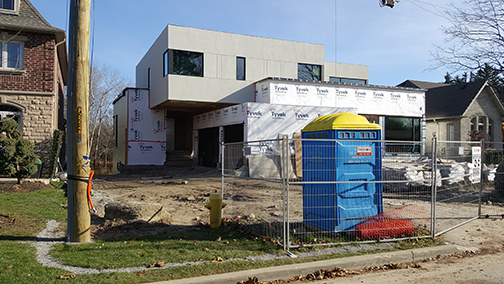 It's amazing how many uninvited people visit your construction job site (workplace) and you don't even know about it.
Many people want to check out what you are doing and some wait till there are no workers on site, especially over weekends.
Here's the problem constructors face, it's called liability, especially if someone gets seriously injured.
Barriers like chain link fences are the first measure to protect a work site and when using a fence, make sure it surrounds the site fully. Meaning don't leave gaps that allow people to squeeze through.
No need to squeeze through the recent site I visited, seen in my photo and to add to it, their gates were closed, using a padlock.
Guess it's like fishing with a net that has a huge hole in it. Catches nothing and a waste of time.
CARAHS are Ministry of Labour Approved for Working at Heights training.
What people said about our course. Testimonials
CARAHS
Toll free 1-866-366-2930