Alec explains the TWO major legal reasons why Pitching In should never be allowed on your projects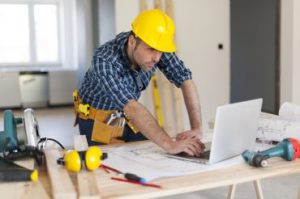 Last week, editor Steve Payne wrote about mainstream media articles advising homeowners on how to save money on renovations, including the dreaded PITCHING IN.
I've been warning about this stuff for years.
There are TWO major reasons NOT to EVER let a home owner "pitch in" when you work for them.
(1) If the homeowner "pitches in," he/she risks being labelled – under the law – the "constructor." And so your customer can become legally liable if someone gets hurt. Do they really want to be in that position? Ask them! NO THEY DO NOT!
(2) If the home owner is NOT considered to be the "constructor" (only the Ministry of Labour/courts will decide), then YOU are still the "constructor." And if someone gets injured when your untrained homeowner is "pitching in" then YOU, not the homeowner, is legally liable for letting an untrained worker onto YOUR job site. Because it is YOUR site! Do YOU want to be in this position? NO YOU DO NOT!
Determining on whose shoulders the liability lies AFTER an accident, is not fun.
Why on earth would you put yourself in such a position?
Here is the basic definition of a "constructor":
A constructor (in Ontario) is anyone who undertakes, solely or with employees, all or PART of the work on a construction project for an owner… and that includes the owner him/herself! Constructors have the greatest amount of responsibility. They must ensure all regulations are carried out on a project and ensure the health and safety of any workers on the site is protected. They must also ensure all employees, sub trades or whoever is on the worksite complies with regulations. R.S.O. 1990, c. O.1, s.23(2)
This situation opens up a can of worms and I recommend contractors don't get involved in this type of set up. If you need to know about the OHSA in Ontario and your liabilities, call the Ministry of Labour toll free 1-877-202 0008.
Finally make sure you comply with the new Ontario Working at Heights regulations. The deadline to comply is 31 March, 2017. CARAHS offers this course in Toronto and surrounding area's. Read what people said about our Ministry of Labour approved course.
Toll free 1 866 366 2930
Passion – Commitment – Integrity