Employers must take every reasonable precaution to protect the health and safety of workers. This includes protecting workers from hazards posed by infectious diseases.
OHSA requirements for all employers include: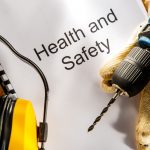 ensuring workers know about hazards by providing information, instruction and supervision on how to work safely
ensuring supervisors know what is required to protect workers' health and safety on the job
creating workplace health and safety policies and procedures
ensuring workplace parties follow the law and the workplace health and safety policies and procedures
ensuring workers wear the right protective equipment and are trained on how to use it
taking all precautions reasonable in the circumstances to protect workers from being hurt or getting a work-related illness.
Workplace Safety Plan
It is important that employers have a plan for how they will protect against COVID-19 transmission in their workplace. This will help all businesses across Ontario to stay open and open and safe.
The workplace safety plan builder will lead you through an easy three-step process to help you develop a customized plan for your business. It will help you think through some of the risks in your workplace and choose the actions you are taking to make your workplace safer.
Once the plan is complete post it in an area that is easily accessible in the workplace in the event someone requests to view it i.e., employees, customers or inspectors.  Click on the link below to start your safety plan today.
Please click here for more information if you require a complete safety manual for your business that includes all mandatory policies and procedures as outlined by Ontario regulations.