Fall protection/hazards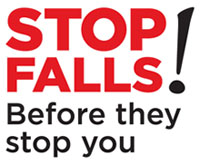 The Ministry of Labour is targeting hazards involving falls at construction sites in July and August 2014.
During the blitz, inspectors are focusing on ensuring that constructors, employers, supervisors and workers are complying with requirements under the Occupational Health and Safety Act (OHSA) and its regulations.
Over the past decade, incidents involving falls have resulted in serious injuries and deaths at construction sites in Ontario.
Inspectors are visiting a variety of construction projects such as ones involving:
low-rise construction
high-rise 'forming' (structures into which concrete is poured)
Special attention will be given to projects with exterior finishing activities, including stucco, drywall and sheet metal.
Inspectors are checking that:
employers have policies, programs and safe work practices in place to protect workers from fall hazards
workers working on ladders, mobile stands and platforms are properly trained and supervised
workers use appropriate fall protection systems, personal protective equipment and other safety devices
openings in floors and work surfaces and walls are protected by guardrails or protective coverings
Inspectors will take enforcement action, as appropriate, in response to any violations of the OHSA and its regulations.
For more information on construction safety, visit Ontario.ca/constructionsafety.